1. Main Reception
Referrals
If you have a referral letter
Procedures for your consultation will be given priority.
New Patients
First consultation at the hospital or a different department
Please fill out the medical examination application form.
Follow-up Visit Reception Machine
Follow-up consultations
Please have your consultation card (shinsatsu card) ready.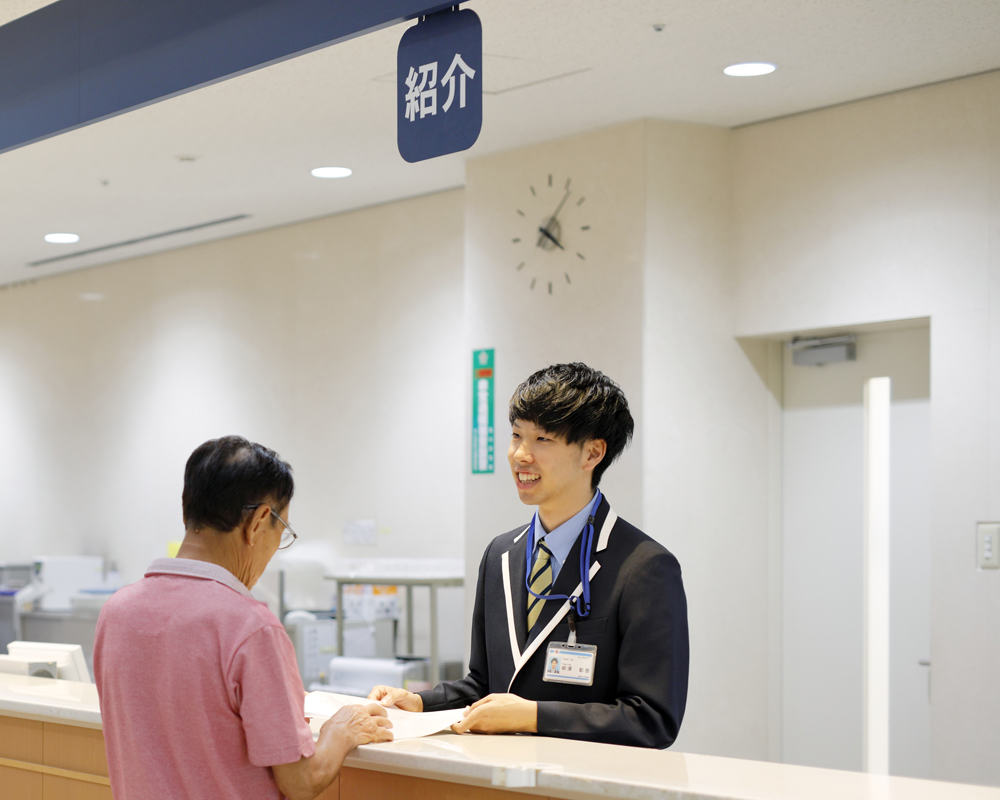 2. Outpatients Reception
Please show your reception voucher and insurance card at the department reception.
When your reception number is near, it will be displayed on the screen.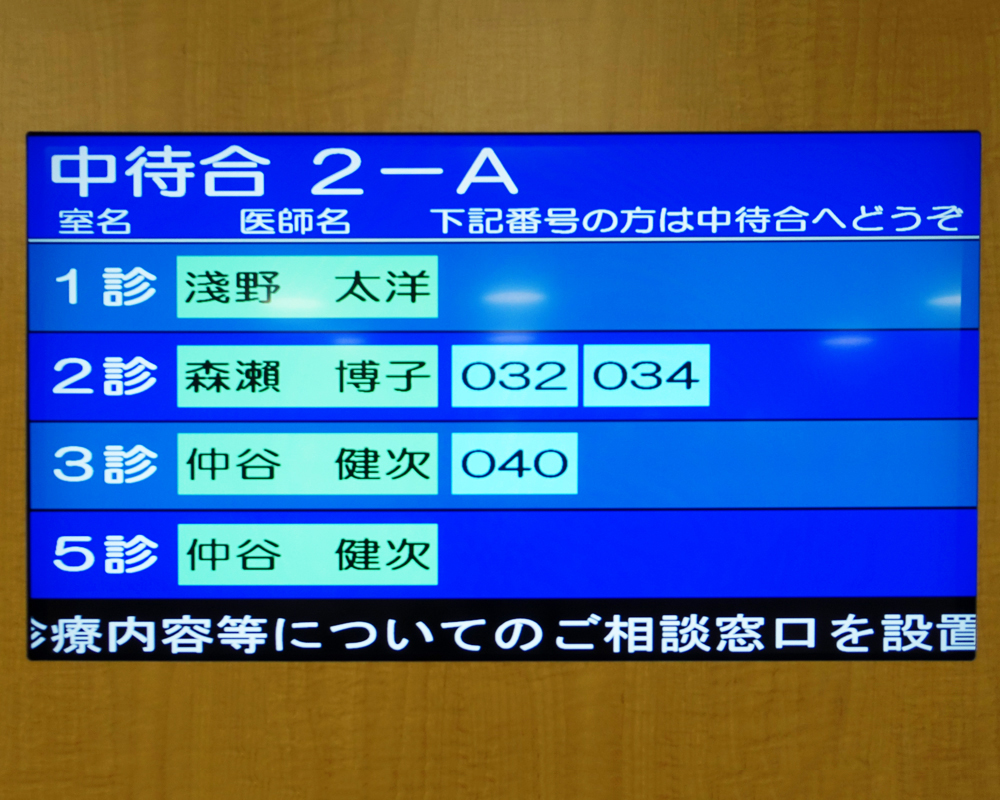 3. Examination
You will be called to the examination room in order of reception number (uketsuke bango).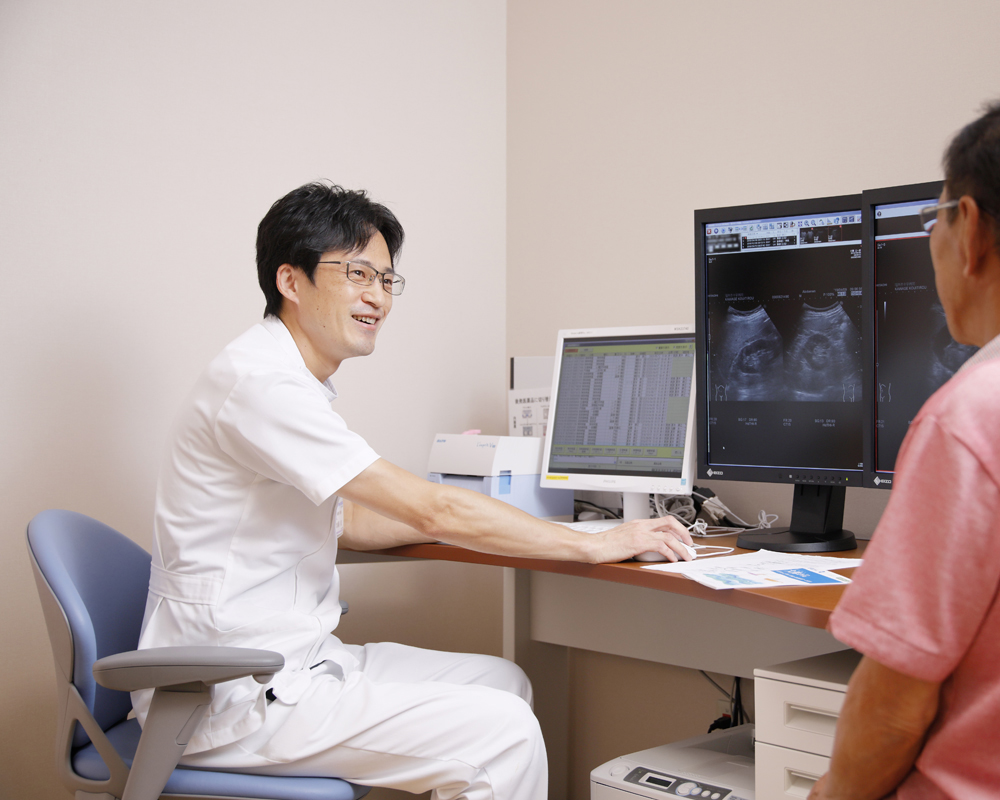 4. Accounts
Please pay at a payment machine or the Accounts counter.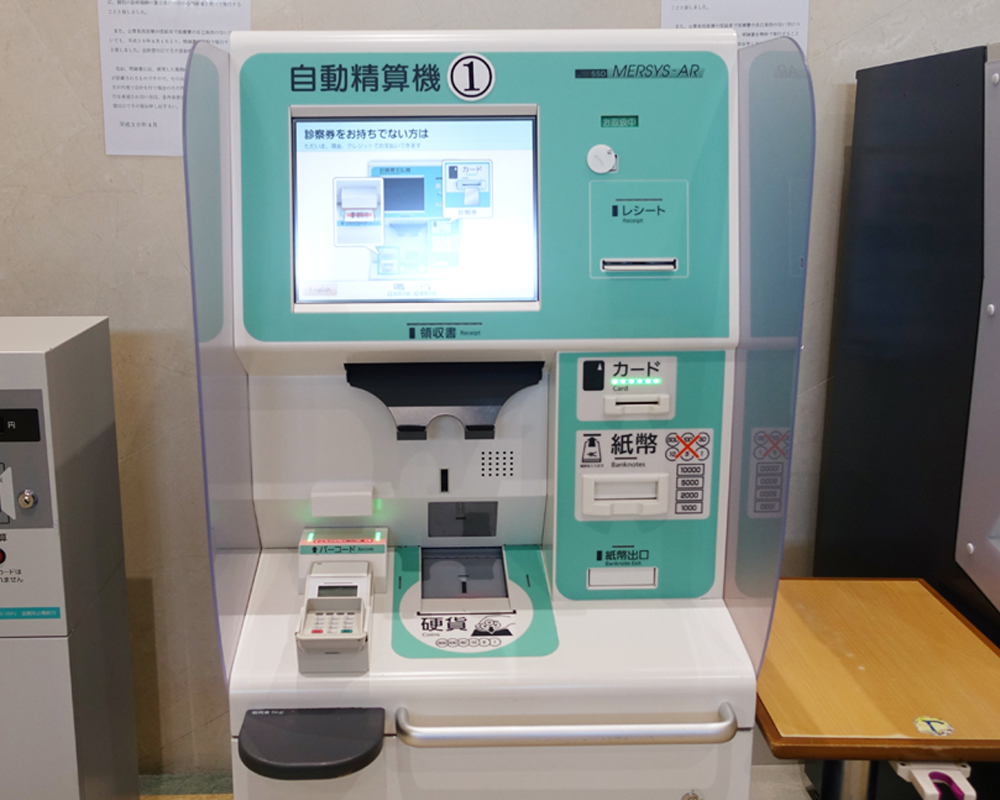 5. Medications
Hospital Pharmacy
Please present your medication voucher.
External Pharmacy
Please take your external pharmacy prescription to an insurance pharmacy of your choice.